A while back, I purchased a Tony Moly Hello Bunny Perfume Bar in Bebe Powder
. Yes!! I've found my dream scent!!!!:O So, I decided to buy a few more baby powder scented products, as Korean beauty brands tend to have quite a few.
Here's my list of amazingly delicious baby powder scented products!
1. Holika Holika Holi Holi Magic Drop - Make Me Pure
A little bit fruity, a lot baby powder, very nice scent from Holika Holika. Described as ''
Elegance sandlewood, Vanilla fragrance wafts through the air with a delicate mild white musk fragrance.
This pure white woody musk fragrance changes you into the innocent girl like a baby.'' It's true. A definite one to try if you like the powdery scent.
2. Intimissimi EDT
This perfume is amazing. Has the staying power of a EDP. It smells just like pure talc, or Johnsons baby powder, but has a really subtle hint of citrus which makes it a bit more grown up. This is my personal favourite; I'm sad to say it's no longer in production. A look on eBay should find you some bottles if you are interested!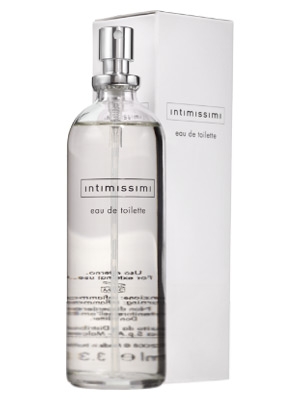 3. Etude House Cotton Snow/Baby Bubble
I bought Baby Bubble all-over spray a while back, and I loved it, but the staying power wasn't great. So, I thought i'd continue looking for a similar product. Etude House do this Petit Bijou range, which smells AMAZING, and the lotion especially is very strong and will leave your skin smelling like fresh, clean baby powder all day. The EDT however, is difficult to get a hold of, and I am still yet to find the cotton snow variety. :( If you know where I can find one, let me know.
4. Hello Kitty Tender Powder EDT and Cake Fragrance
Not much to say about this one, it's not my favorite - the EDT is expensive for it's size (it's TINY), and it smells super strong when you first apply it. It's hard to apply from the bottle, but it does smell good a few minutes after you put it on, and it lasts.
The cake fragrance is the same... you have to put it on your finger to apply it, so the thing that smells most is your finger.
That aside, it does smell really good, and I still recommend it to fans of a baby powder scent. Also, the EDT is perfect handbag size, or great for a gift.
5. Etude House Missing U Fairy Penguin hand cream
Lovely, creamy, baby powder scent. Lasts a good while, and absorbs into the skin quickly. I think it's more of a perfume product than a cream for seriously dry skin though!
So, that's it. Would like to know your favorites too.